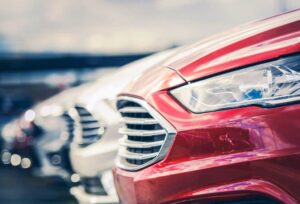 The NJ CAR Academy Motor Vehicle Certification eCourse is a comprehensive introduction to New Jersey motor vehicle processing, policies and procedures.
The Motor Vehicle Certification eCourse curriculum was developed to equip dealership staff with the knowledge and resources necessary to complete motor vehicle transactions with confidence.
Bonus Material:
The NJ CAR Motor Vehicle Training & Reference Manual contains in-depth information about every topic discussed in the course, and much more! It's a Title Clerk's best friend!
The self-guided NJ CAR Motor Vehicle Certification course modules include:
Motor Vehicle Certification Course Tutorial
Identification
Manufacturer Certificate of Origin (MCO)
Luxury Fuel Inefficient Surcharge (LFIS)
New Jersey Title
New Jersey Dealer Reassignment
New Jersey Title Brands, Codes, & Indicators
Universal Title Application (OS/SS-UTA)
Import Vehicles
Specialty Vehicle
Lien Information
New Jersey Title Correction
Power of Attorney (P.O.A.)
Federal Odometer Disclosure Statement
New Jersey Vehicle Registration
Specialty Plates
Temporary Registration (eTemp)
Document Preparation
New Jersey Sales & Use Tax
NJMVC Business Licensing Services Bureau (BLS/Dealer Unit)
Inspection Decals
View our brief video for a peek at what NJ CAR's Motor Vehicle Training offers: