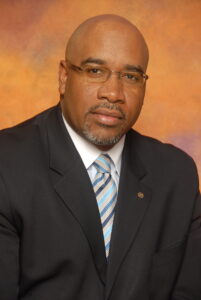 The New Jersey Coalition of Automotive Retailers (NJ CAR) is pleased to announce Greyson Hannigan has recently joined the organization as Director of Legal Affairs. Greyson is an attorney with years of diverse legal experience in private practice and advising government entities in various areas of the law. He has also served as a Passaic County Freeholder.
Prior to joining NJ CAR, Greyson served as an Assistant Prosecutor in both Essex and Passaic Counties, as well as Assistant County Counsel and County Adjuster in Passaic. He previously served as Senior Counsel at the law firm of Hunt, Hamlin & Ridley, advising government entities on various issues, including Labor and Employment Law. More recently, Greyson served as Chief of Staff/Assistant Corporation Counsel in the City of Newark's Law Department, advising the City regarding Contracts, Labor & Employment Law, drafting legislation and more.
Greyson earned his bachelor's degree from Montclair State University, where he also received an ABA-approved Paralegal Certificate. He earned his Juris Doctorate from Rutgers Law School-Newark, as well as a Legal Education Certificate (LEC) from the Norman Manley Law School in Kingston, Jamaica, which entitles him to practice law in 15 Caribbean countries.
In his new role at NJ CAR, Greyson will be responsible for providing legal and compliance assistance to dealers concerning franchise law, taxation, motor vehicle, banking and insurance, wage and hour, employment law matters, advertising, consumer affairs and other issues related to the operation of new car and truck dealerships. Greyson will also be responsible for day-to-day legal matters at NJ CAR and assist outside counsel on other matters. He will also conduct periodic online and (eventually) in-person seminars and management training on various legal and compliance issues confronting new car and truck dealers.
Please join us in welcoming Greyson P. Hannigan, Esq. to the NJ CAR team. He can be reached at 609.883.5056, x340 or via email at ghannigan@njcar.org.